Updater Tools
Universal Firmware Updater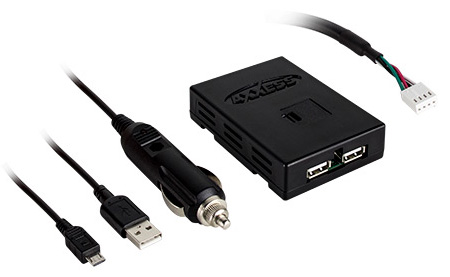 The new AX-HUB works in conjunction with the AXXESS UPDATER APP to allow updates of the firmware for our interfaces to be done through most smart devices. The AX-HUB allows the user the freedom of not being tethered to a desktop to update their interfaces anymore. When updating an interface through the AX-HUB the user only needs their SYNC cable they use to charge their smart device to complete the update, all other cables are provided with the AX-HUB. The user will need a cellular data plan or be connected to a Wi-Fi network to complete the update.
The AX-HUB can also be used to change features on the ASWC-1. After connecting the ASWC-1 to the vehicle, just hook up to the AX-HUB to the interface and your smart device. Open the AXXESS UPDATER APP and re-assign the buttons to your own personalized settings, dual assign buttons on certain vehicles, and force a radio type if the radio does not auto-detect. The user will also have the ability to get the vehicle specific installation instructions directly from the app.
Product Details
Allows the ability to update Axxess interfaces from most smart devices
Freedom to update without a computer
Allows changes to be made to ASWC-1 (Dual assign, Force Radio, Re-Assign buttons)
Uses any smart device's USB cable for communication
Works with most of the popular smart devices
Gets 12 Volts from the vehicle power port (CLA)
AXXESS Universal Trigger Module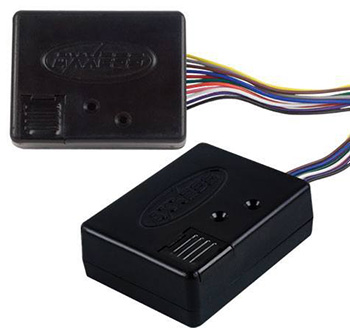 The AXXESS universal trigger module provides 15 different preset functions that are activated from a positive or negative trigger. In addition to the preset features, the trigger has 8 customizable modes that allow the installer to utilize their imagination.
View all of the present and custom modes: